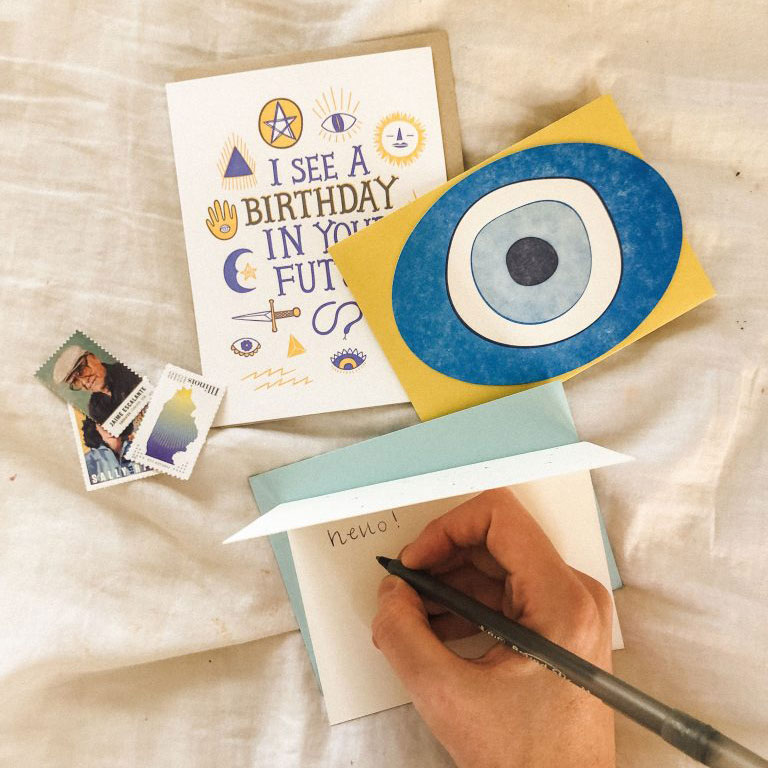 'Tis the season for letter writing!
While we believe handwritten notes are always in season, April is the *official* time to celebrate sending notes—it's National Card and Letter Writing Month.
Nicely Noted makes sending handwritten notes convenient. Embrace letter writing month by sending a few cards to friends near and far. No matter the type of note, the recipient will be more than pleased by the thoughtful gesture and surprise snail mail.
Kathryn Stouffer