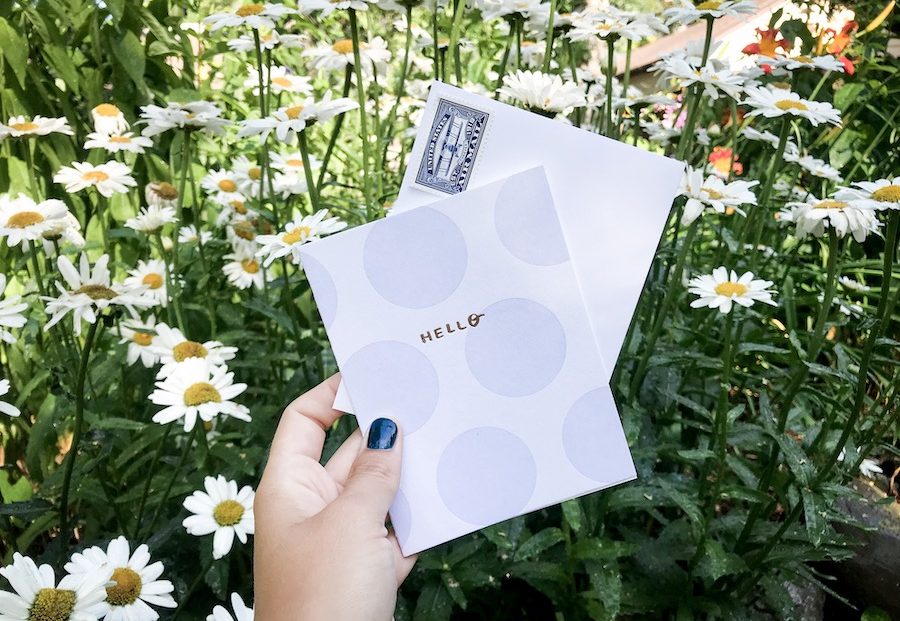 Faced with a long commute to a new job, writer, editor, and content strategist Gina Hamadey unintentionally kicked off a yearlong challenge to write 365 thank you notes in 2018.
We sat down with her to discuss the unexpected things she learned from a year of gratitude, and asked her about her top letter writing tips. Read on for some major inspiration!
What inspired you to start the #thankyouyear project?
In January 2018, I started a freelance gig in New Jersey. From Brooklyn it was a good 90-minute commute, including an hour-long train ride. I spent that hour mostly scrolling through my social feeds, which felt like wasted time.
Meanwhile, I had a bunch of thank you notes to write for a fundraiser I organized. As part of the incentive, I'd promised donors that I would write them a little thank you note with the help of my four-year-old, Henry. I thought I hated writing thank you notes, but writing these felt good. I would leave the train in a noticeably better mood, which would carry into my day.
When I finished up the thank you notes I counted them: 31. Something clicked. I wrote 31 notes; there are 31 days in January. I felt like I needed to keep it up. So I planned out the year ahead, choosing themes for each month as an organizing principle.
What surprised you the most?
How many benefits I experienced, beyond how meditative it felt in the moment. One example: it smoothed over difficult relationships with a couple of my family members. It altered our basic dynamic. Also, the letters seemed to mean more to certain people than I had imagined.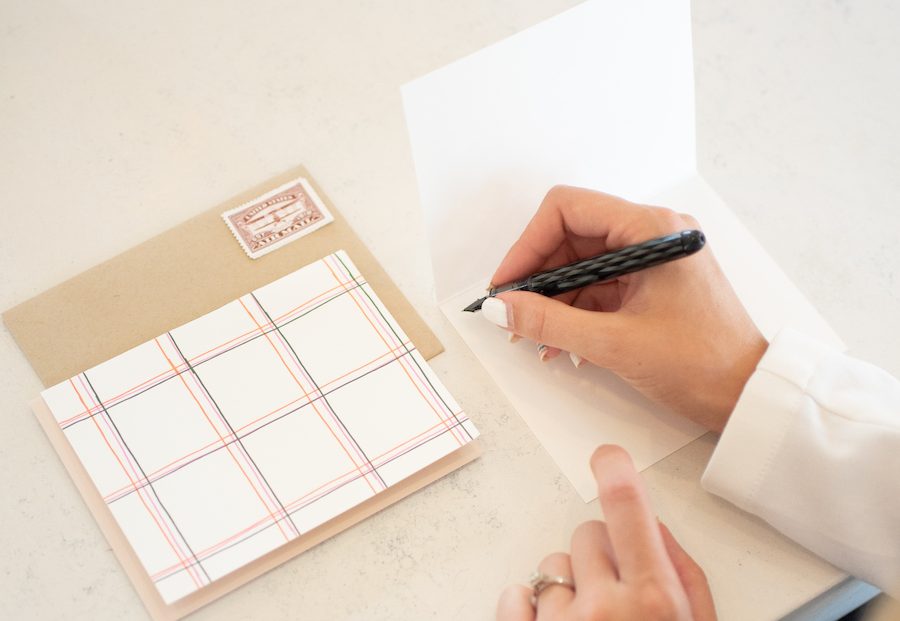 What was the most challenging?
Staying on track! I had a loose relationship to deadlines.
What was the most rewarding part of the experience?
Getting back in touch with old friends and career mentors in this very positive way. And seeing how the letters inspired others to embark on their own active gratitude practice.
Have any parts of the practice become habits?
I'm still writing cards and letters—just not quite as many. And I've become more adept at recognizing gratitude and expressing it on the spot.
What advice do you have for someone who wants to write more notes?
Set a goal for yourself (write 10 cards, say) and choose a topic (food, travel, health, and neighbors were some of mine). Enjoy the process of revisiting positive, grateful memories. Don't worry about making the handwriting or the prose beautiful or perfect. Just speak from the heart.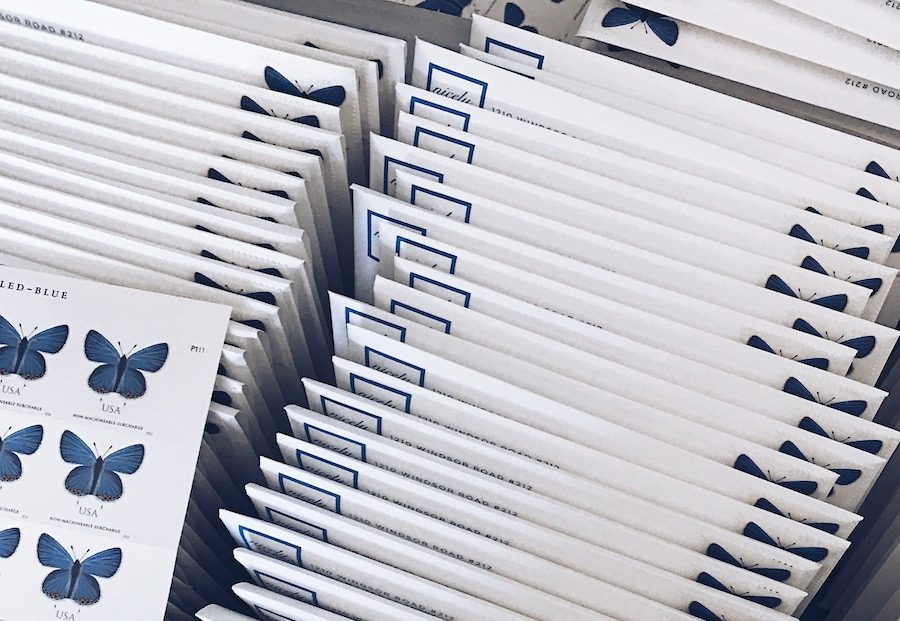 Gina's Top Letter Writing Tips
How to Not Fall Behind on Thank You Notes
You're talking about traditional, confirmation-of-receipt thank you notes. Those are transactional, obligatory and, therefore, boring! No wonder you're falling behind.
In order to make them more fun to write—and more meaningful to receive—challenge yourself to write a heartfelt message to the recipient. Start with acknowledging the gift, and then connect that to a compliment about the receiver (thoughtful, generous, you know me so well, and so on). Then, if you can, think of a past memory that embodies that quality.
How to Get in a Card Writing Headspace
Approach it like a bath: turn your letter writing into a little ritual, with maybe a candle and nice music and pretty pens and paper. Turn off all other distractions. No podcasts, no needy children.
How to Make a Card Meaningful
Avoid cliches in favor of specifics. Remember that people like to learn something new, and you have that to offer: your point of view on a shared experience. Your mom remembers your family trip to Hawaii, but she doesn't know the moment that most sticks out in your mind. The more specific, the better.
Another great thing to do is tell the recipient something they said to you that you've never forgotten, and how you apply that to your life.
Unique Additions to Add to a Letter
I don't have many creative sign-offs, but what a fun research project—seeing how famous letter writers would sign off. It's so charmingly old-fashioned.
I do sometimes stick something small in the envelope, especially for a birthday card—a lotto ticket, a temporary tattoo, a pressed flower, an old photo, a fortune fish.
Phrases We Should Use More of When We Write Notes
Do you remember when…
You always used to tell me…
I often think about…
You're the most _____ person I've ever met.
I adore you.
– – –
Would you ever challenge yourself to write a thank you note every day for a year? Comment below!