Ramblings of a Suburban Mom Review – December 2015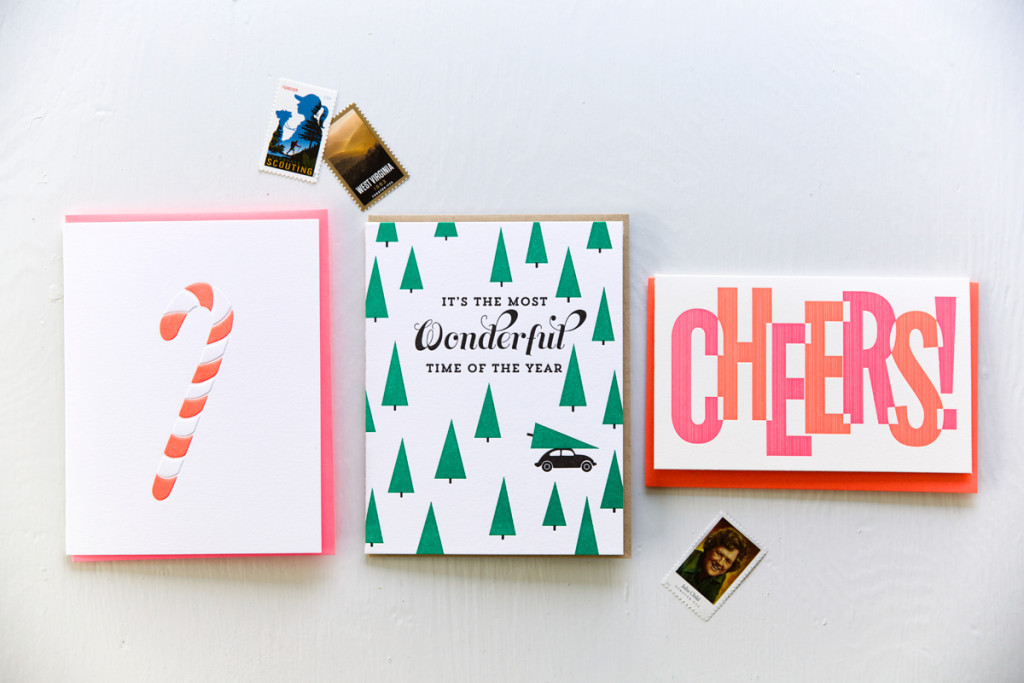 Nicely Noted is a stationery subscription service that delivers a curated batch of letterpress cards and stamps to your mailbox every month.
All of the Nicely Noted cards come in individual plastic pouches and always arrive in perfect condition. They also include three stamps in each package so your cards are always ready to pop in the mail.
The December 2015 Nicely Noted package included the following:
Candy Cane by Ashkahn in Los Angeles, CA: I could not yet a good picture of this.  At all!  The candy cane (and envelope) are SO bright that it just doesn't photograph well.  Trust me though, it's adorable and so fun!
Wonderful Time by Paper Bandit Press in Provo, UT:  Love this!  I am all about the tree on the car this year (is there a name for this) and think this is absolutely adorable.
Cheers to You by Anemone Letterpress in Pasadena, CA: This would made a super fun New Year's or Congratulations card.  Once again it's super bright so my picture of it isn't the best, but trust me, this is neon orange and pink!
Read the original review here.