My Subscription Addiction Review – December 2015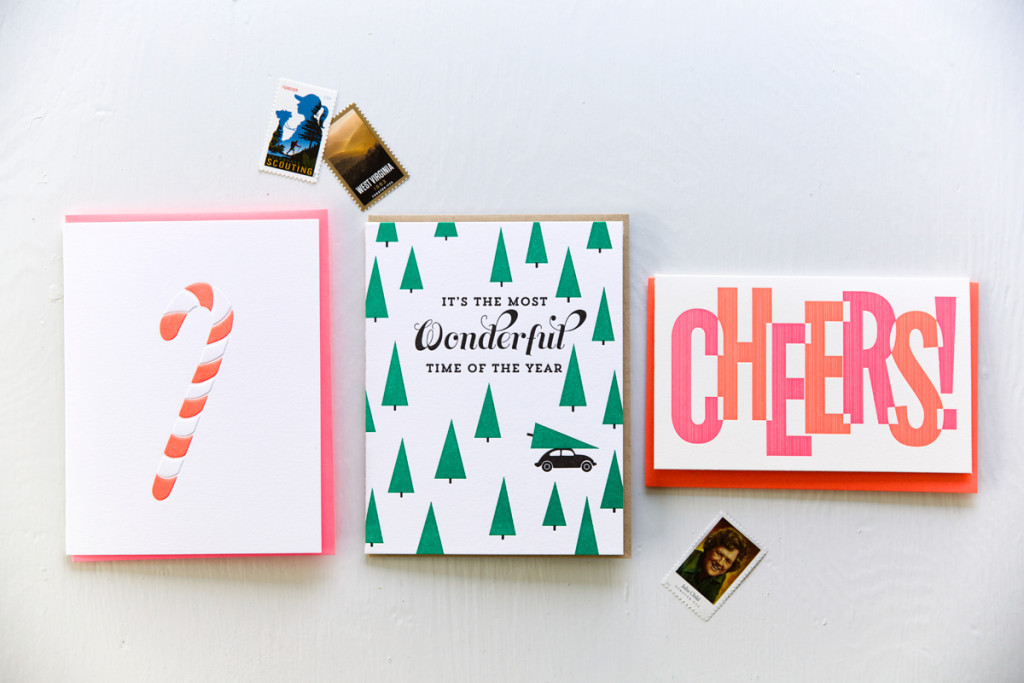 Nicely Noted is a monthly letterpress subscription service. Every month they send you a package with 3 cards and stamps to mail them. Nicely Noted now includes a detailed card about each card maker.
Wonderful Time Card by Paper Bandit Press: It's tough to pick a favorite each month, but I think this card is the winner for December!
Candy Cane Card by Ashkahn: I love the neon theme with these two cards…
Cheers to You by Anemone Letterpress: While I like seeing holiday cards for the December mailing, I'm also happy to see that they included a card with more applications. And more neon is always good!
Each Nicely Noted package also comes with stamps to mail your letters.
Read the original review here.