My Subscription Addiction Review – April 2017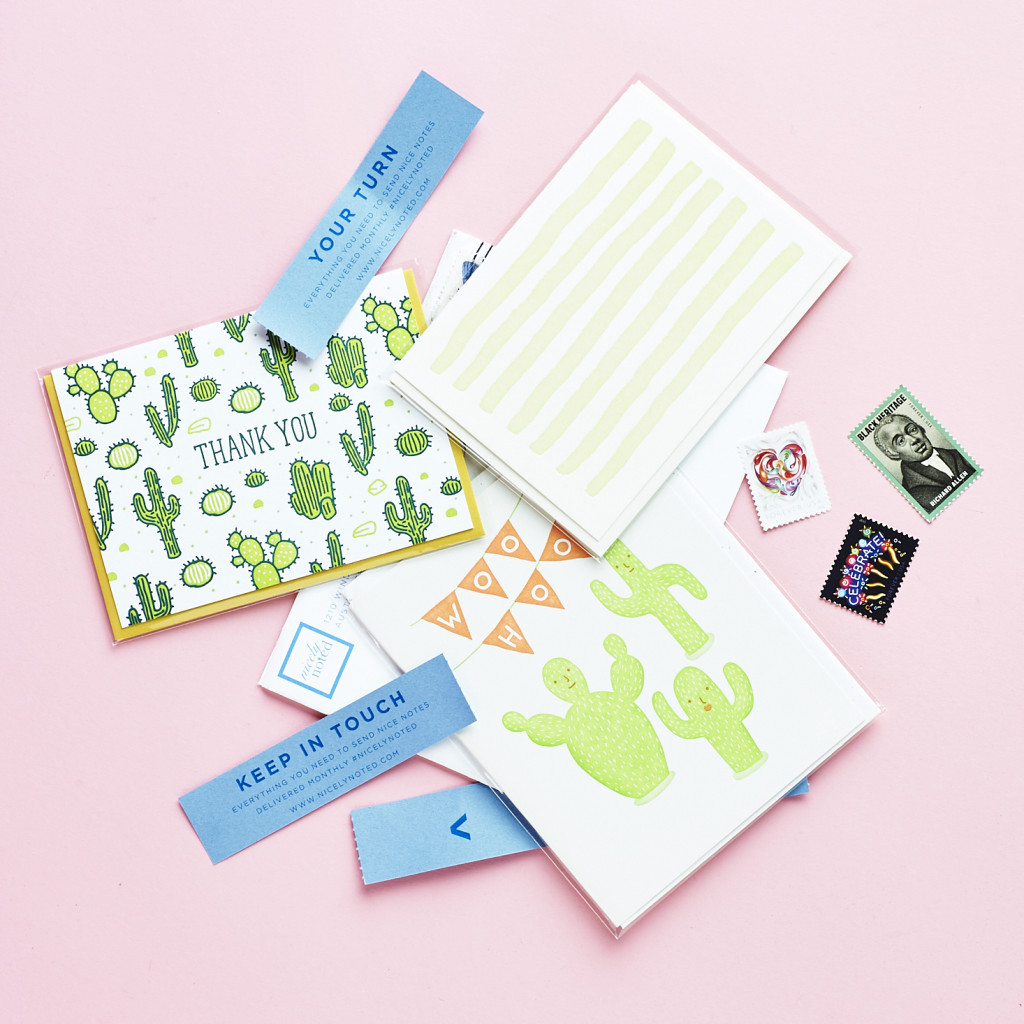 Nicely Noted is a monthly letterpress subscription service. Every month they send you a package with 3 cards and stamps to mail them.
Thank Cactus Card by Noteworthy Paper & Press – This bright green card cactus card pairs well with the yellow envelope! I always need more thank you cards, and this print is fun and unexpected!
Woo Hoo Cacti Friends Card by Lucky Horse Press – This is my favorite card in the pack – I love this little cacti party! And if you think this card is cute, I recommend checking out their shop– so many adorable cards! (I got this one in a Nicely Noted envelope before and framed it – I think of it as an illustrated version of a family portrait of me, Eric and Buckles!)
Pale Green Stripe Card by Alee & Press – While it's not as fun as the other cards, this lime green minimalist card will work for any occasion! (It's blank inside.)
Each Nicely Noted package also comes with stamps to mail your letters.