Ruby Press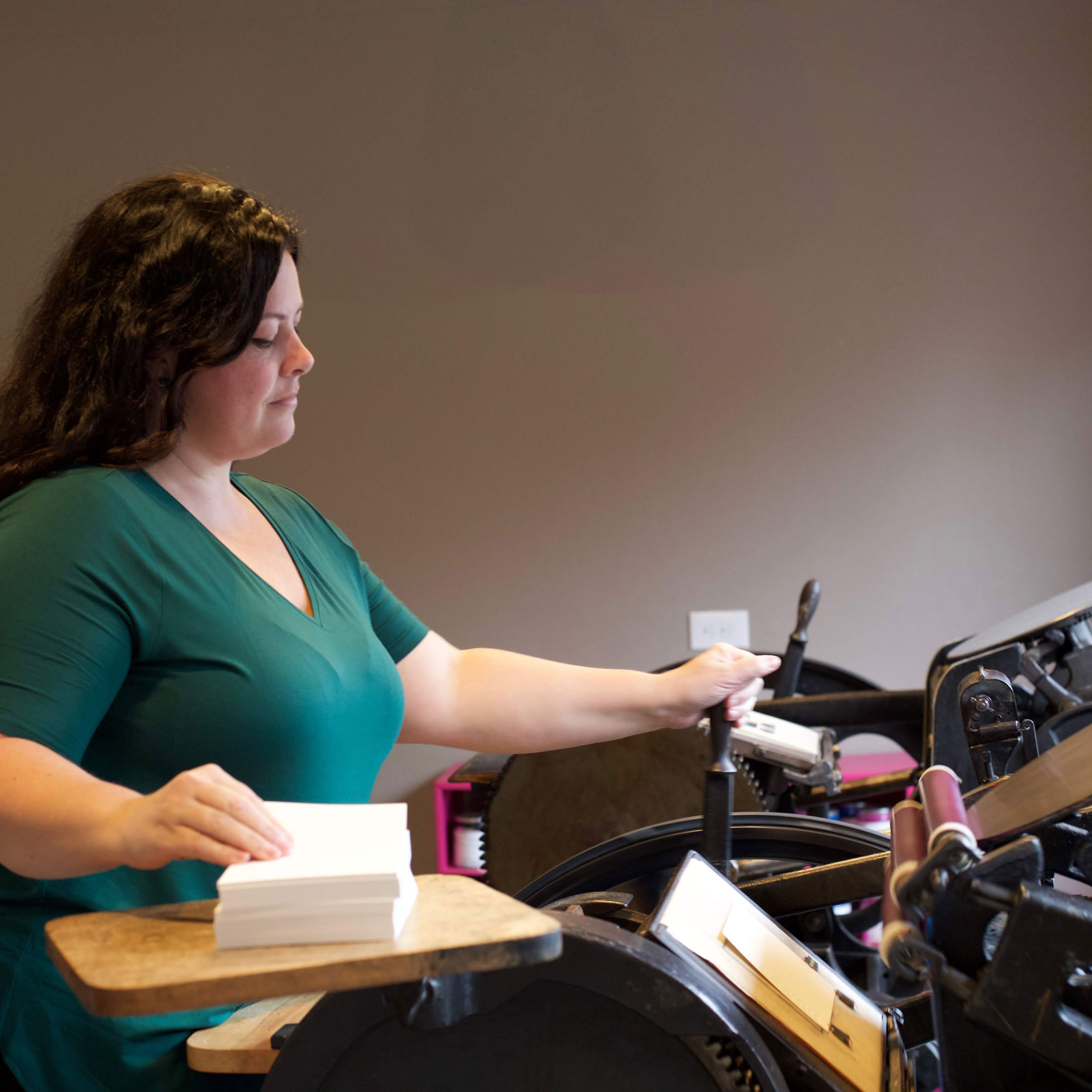 Where did the name of your studio come from?

It's just me, Ruby Shadburne. The press is my expression of my love of design, craft, and color. 

Who is on your team, and how did you come together?

It's all me baby! I'm a one-woman show. Just try to keep up. I love making, design, and my lovely customers! You'll find me at Ruby Press ::: letterpress + mercantile, my studio and gift shop, most of the time. But when I'm not here hustling and dreaming up big ideas, I'm traveling, my other passion.

How did you get into design and letterpress printing?

My education is in design and book arts. I'm a designer and maker to the core. From the moment I got on my first press, I knew this was my craft!

Where do you find inspiration for your designs?

I love simple, modern design. I want to make things that are beautiful and useful. I create sets of simple notes to be easy to keep them on hand for a quick note, craft project, or wrapping emergency.

What kind of press(es) do you use?

An Old Style Chandler & Price named "Vern" and New Style Chandler & Price named "Rudy"

Which press was used to print the Nicely Noted cards?

These were printed by hand on Rudy, the New Style Chandler & Price, he's a real workhorse! Thanks Rudy!