Greenwich Letterpress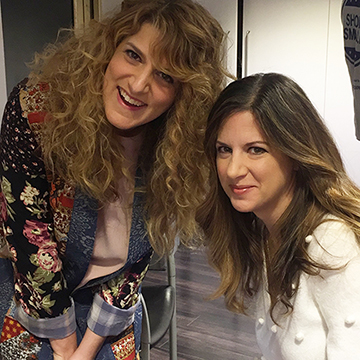 What is the name of your studio?

Greenwich Letterpress

Where does that name come from?

We wanted to use a historic NYC name & being in Manhattan's "West Village" (part of historic Greenwich Village) that gave us the perfect opportunity to do so.

Who is on your team and how did you come together?

Sisters Beth Salvini and Amy Swanson run Greenwich Letterpress. Amy's husband Pete joined a few years back to help us to facilitate our wholesale department. It's really a family biz.

How did you get into design and letterpress printing?

Printing has been in our family for three generations on our Father's side and our Mom is an artist and former graphic designer so we come from a very creative background. Making something has always been a focus in our house and instead of taking over the family commercial printing business we went off on our own to do something more small scale and hands on.

What kind of press(es) do you use?

We have Heidelberg Windmills, a C&P Pilot and just acquired a Vandercook 4T.

Which press were the nicely noted cards printed on?

They were printed on our Windmill.