Etc. Letterpress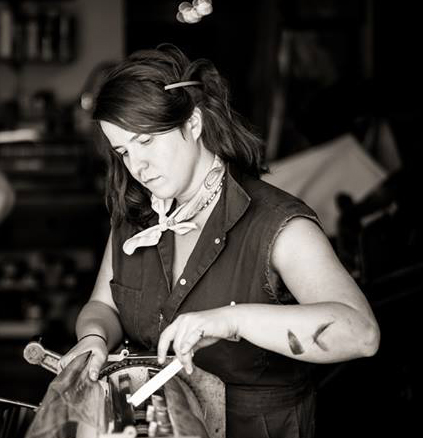 Where did the name of your studio come from?

Where did the name of your studio come from? The name of my studio came from a love of mixed-media projects and from an interest to remain open in my printing pursuits! 

Who is on your team, and how did you come together?

Etc. Letterpress is a one-woman shop with the occasional help of friends! 


How did you get into design and letterpress printing?

I fell in love with the objects of letterpress printing first, dusty trays of lead type, greasy machines, and antique cuts. The practice of letterpress printing suits me completely with all of the scrappy problem solving that goes into getting a design printed beautifully on the page. I would certainly say I'm more of a printer than a designer and love to collaborate with designers to see their projects realized with letterpress!


Where do you find inspiration for your designs?

I am an avid letter writer and most of my cards are directly related to things I've wanted to say to people in my life -"blue skies ahead" "this too shall pass", "you, fierce and tender", "sisterhood is powerful", and "you can go your own way" are some of the messages on my cards. Life is tough and sending a little note of love and encouragement can go a long way. I'm also inspired by my landscape here in New Mexico!


What kind of press do you use?

Chandler and Price Platen Presses, Vandercooks, and Heidelberg Windmills


Which press was used to print the Nicely Noted cards?

Chandler and Price 12 x 18!