Wonderful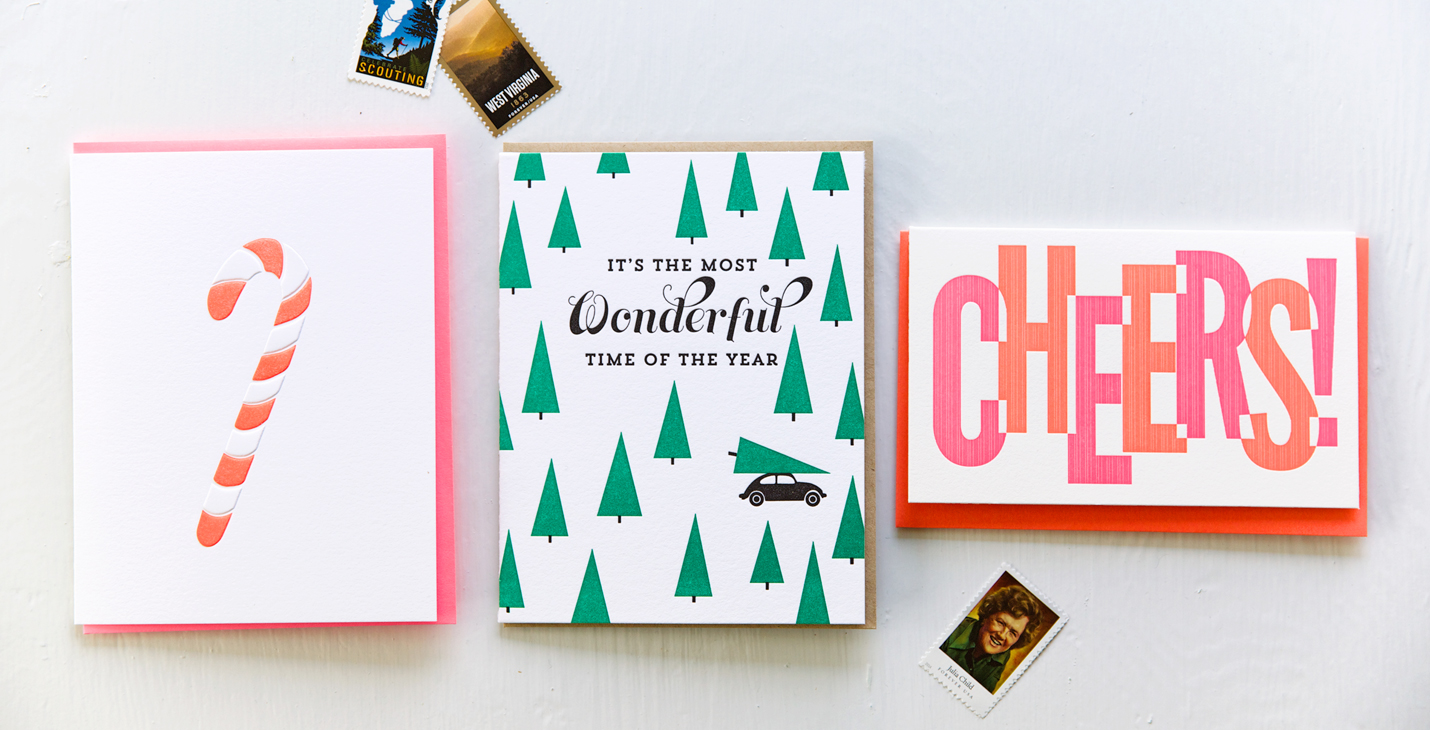 ---
In This Collection:
Candy Cane

Ashkan

Candy Cane

Ashkan

Los Angeles, California

Ashkahn (pronounced ash-con) is the studio and company of artist, designer, illustrator, art director, director, stationery prince and all around bon vivant, Ashkahn Shahparnia. Today, he is an unmistakeable fixture on the Los Angeles art and design scene.

Wonderful Time

Paper Bandit Press

Wonderful Time

Paper Bandit Press

Provo, Utah

Paper Bandit Press was founded by husband-and-wife team, Kim and Brett Borup. They raised a family that values handwritten correspondence (their daughter, Stephanie Ford, says they are a large part of why she became a stationery designer) so it seemed a natural fit when they founded Paper Bandit Press. They print on two vintage letterpresses and they love the character of these wonderful old machines. Paper Bandit Press is environmentally friendly and much of their equipment is hand-powered.

Cheers To You

Anemone Letterpress

Cheers To You

Anemone Letterpress

Pasadena, California

Carrie Howe Hersom is the gal in front of and behind the presses at Anemone Letterpress. Though her background is in fashion design, she ended up falling in love with letterpress. Anemone Letterpress started in 2007 and the shop consists of two Heidelberg Windmills, a Vandercook SP-15, two Challenge paper cutters, a Potdevin gluer and rotary press, plus a couple type banks. While maintaining the wedding and card lines keeps her busy, she is also available for custom printing.